इमरान खानमाथि जबरजस्ती गरिएको छैन : गृहमन्त्री
'इमरान खान जहाँ हुनुपर्थ्यो, त्यहीँ पुगे'
पाकिस्तानका पूर्व प्रधानमन्त्री इमरान खान पक्राउ
इमरान खानलाई पाकिस्तानी सेनाको चेतावनी
इमरान खानले घोषणा गरेको 'इस्लामाबाद लङ मार्च' सफल होला ?
इमरान खानको मुद्दामा अब के हुन्छ ? पाकिस्तानका गृहमन्त्रीले दिए जानकारी
ChatGPT Is Powered by Human Contractors Getting Paid $15 Per Hour
The well known chatbot is automated, but that automation is guided by low-paid human workers labelling data. ........... "We are grunt workers, but there would be no AI language systems without it," one worker, Alexej Savreux, told NBC. "You can design all the neural networks you want, you can get all the researchers involved you want, but without labelers, you have no ChatGPT. You have nothing." ........ In the case of OpenAI's mod's, the data labellers receive no benefits and are paid little more than what amounts to minimum wage in some states. Savreux is based in Kansas City, where the minimum wage is $7.25.......... Previously, the company outsourced its work to moderators in Africa, where—due to depressed wages and limited labor laws—it could get away with paying workers as low as $2 per hour. ....... Artificial intelligence may seem like magic—springing to life and responding to user requests as if by incantation—but, in reality, it's being helped along by droves of invisible human workers who deserve better for their contribution.
Imran Khan, Pakistan's former prime minister, is arrested in Islamabad
Khan's arrest triggered rare pushback against the military, the country's most powerful institution.
.......... the former prime minister's supporters — mostly men, but also some women — appeared to overrun a gate leading into the compound of Pakistan's military headquarters in the city of Rawalpindi. Shouting "Allah Akbar," or God is great, they are seen in the videos using sticks to smash through the first gate that separates the compound from the road beyond. ........ It was the first time many Pakistanis could recall such a brazen move against the military. ........ Khan's supporters have also shared videos showing men clutching sticks and clubs, smashing up a home they identified as belonging to a senior military official in the Pakistani city of Lahore, and setting it on fire. ....... Supporters held demonstrations outside other military compounds, and appeared to take over a historic military fort in the northwestern city of Peshawar. In another video, the sound of what appeared to be the crackle of gunfire erupted as protesters dragged away a bleeding, wounded man. .......... One man who requested anonymity, fearing for his safety, says he filmed dozens of people storming the entrance of Pakistan's military headquarters in Rawalpindi. "It was a scene that was unbelievable to me — that's why I thought, I should film this," he tells NPR. "In Pakistan, protests take place, but you can't imagine a protest taking place in front of a military building, especially military headquarters. Even when I was standing in front of headquarters, I couldn't believe it was happening." ........ The protests began after footage shared by Khan's media team showed khaki-clad men breaking a window with their batons to extricate the former prime minister, who was in a room designated to check biometric details. Khan appeared in the Islamabad courthouse on Tuesday to attend a session of one of the dozens of cases he is embroiled in. ......... "Pakistan's biggest political leader was arrested," said one of Khan's closest allies, Asad Umar, in an Urdu-language tweet. "The world can see there is no law and order in Pakistan anymore." Umar said Khan's party had formed a six-member committee to decide on further actions........... Analysts say the anti-corruption court's powers have been used to hound critics of the military — as has the filing of multiple cases in courts around the country. ....... Khan's detention came after Pakistan's military spokesman, Maj. Gen. Ahmed Sharif, released an usually sharply worded statement against the former prime minister, warning him not to malign a serving officer. That followed recent allegations made by Khan that a military intelligence official was leading behind a plot to kill him. ........... "ISPR sahib," Khan said in a video statement on Twitter, referring to the military spokesman, "when an institution takes action against black sheep, it improves its own credibility. An institution which catches corrupt people strengthens itself," he said, according to translated remarks reported in the Dawn newspaper. "It is my army, my Pakistan not just yours. It is our army." ......... Pakistan has been mired in a political crisis since then, with Khan and his supporters routinely taking to the streets to demand early elections. Their demand has grown louder since Khan's party swept a series of by-elections last year, suggesting it had only grown in power since the former prime minister's ouster............. the predictability of Pakistan: if you are a popular Pakistani politician, you end up in jail."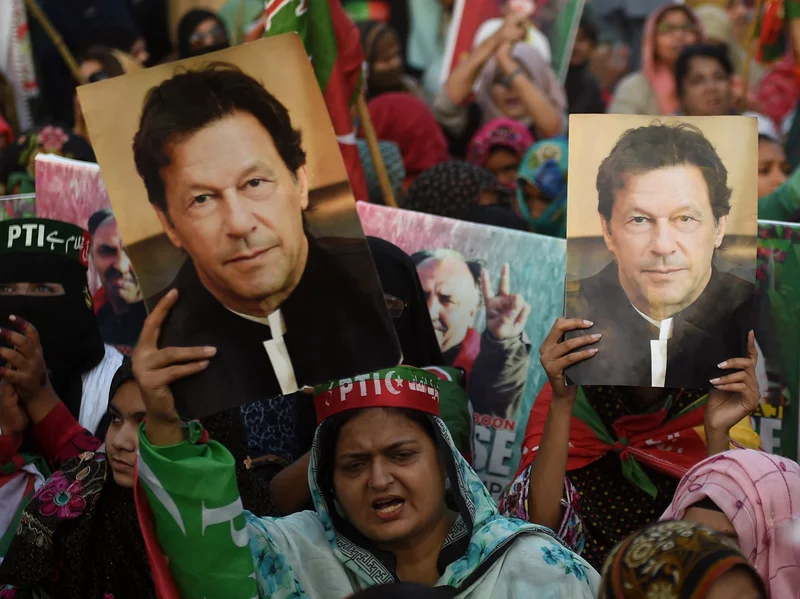 China Finally Has a Rival as the World's Factory Floor
Companies look to find a backup for manufacturing and India is making its case ........ Western companies are desperately looking for a backup to China as the world's factory floor, a strategy widely termed "China plus one." ...... India is making a concerted push to be the plus one.
SpaceX's Chinese rivals had a theory about Starship rocket explosion, and Elon Musk has confirmed it
Starship's 'intelligent control' appears to have gone offline when it was needed most, according to analysis by Chinese scientists developing similar rocket ...... Chinese team says it relied mostly on video for analysis because SpaceX's telemetry appeared to be wrong .......... SpaceX's Starship rocket suffered a catastrophic spin during its first test flight on April 20, exploding and breaking apart just 239 seconds after lift-off. ...... Before SpaceX released an official statement on the cause of the failure, a Chinese rival of the company claimed that the intelligent flight control system of the rocket could have failed when it was needed most....... According to the Beijing Aerospace System Engineering Institute, if the smart thrust vector control system had worked as planned, the Starship rocket could have reached space, even with multiple engine failures. The system is designed to detect and diagnose problems in real time, allowing for faster and more accurate responses to emergencies.